How to donate?
Important Notice: This transaction is non-refundable.
1. Select an organization around you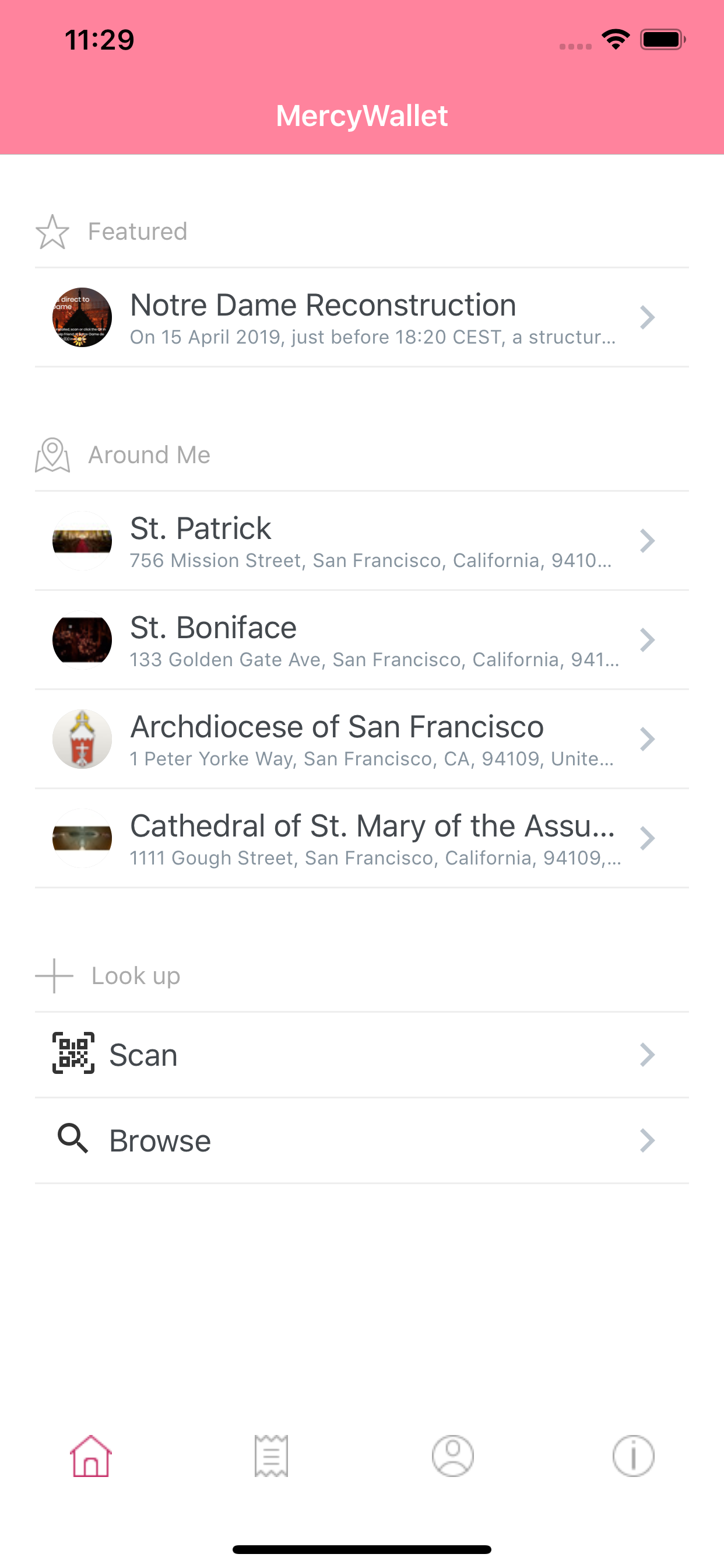 2. Tap browse to find more options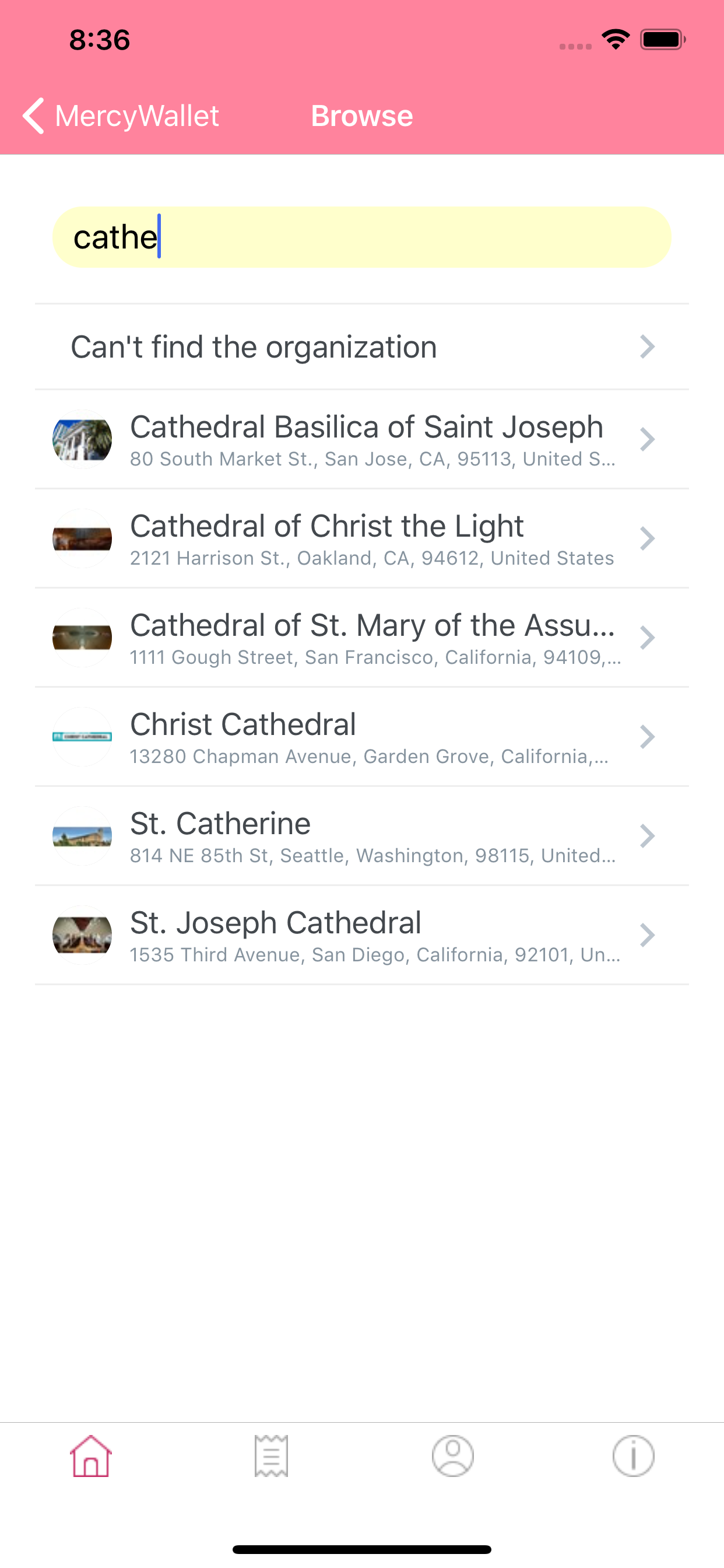 3. Enter the donation amount and tap the donate button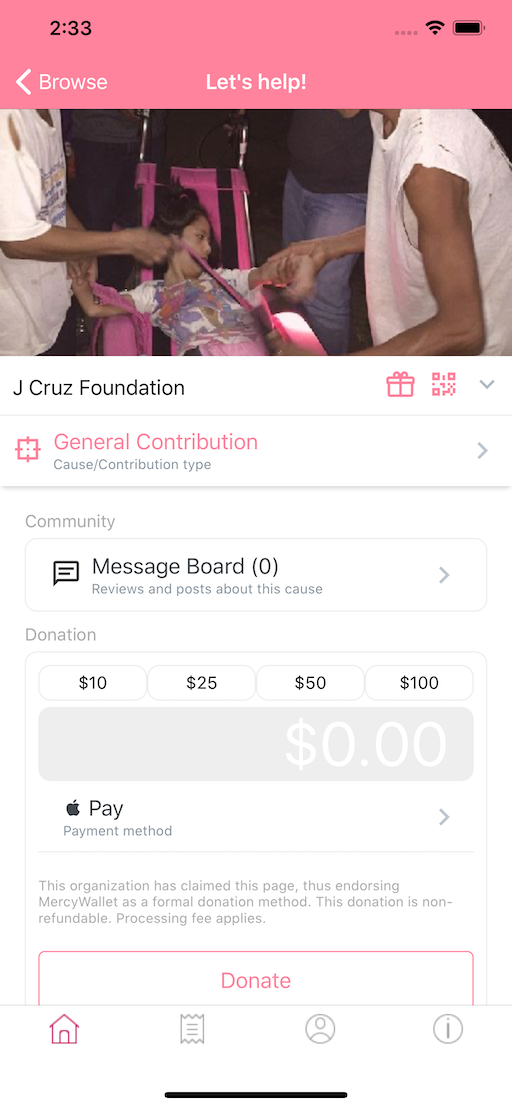 ---
How can I see my previous donations?
Important Notice: Make sure the address on your Catholicer Profile is up-to-date to avoid mail delivery problem for your annual donation receipt. You can screenshot the receipts for printing.
1. Go to the receipt tab to see your donations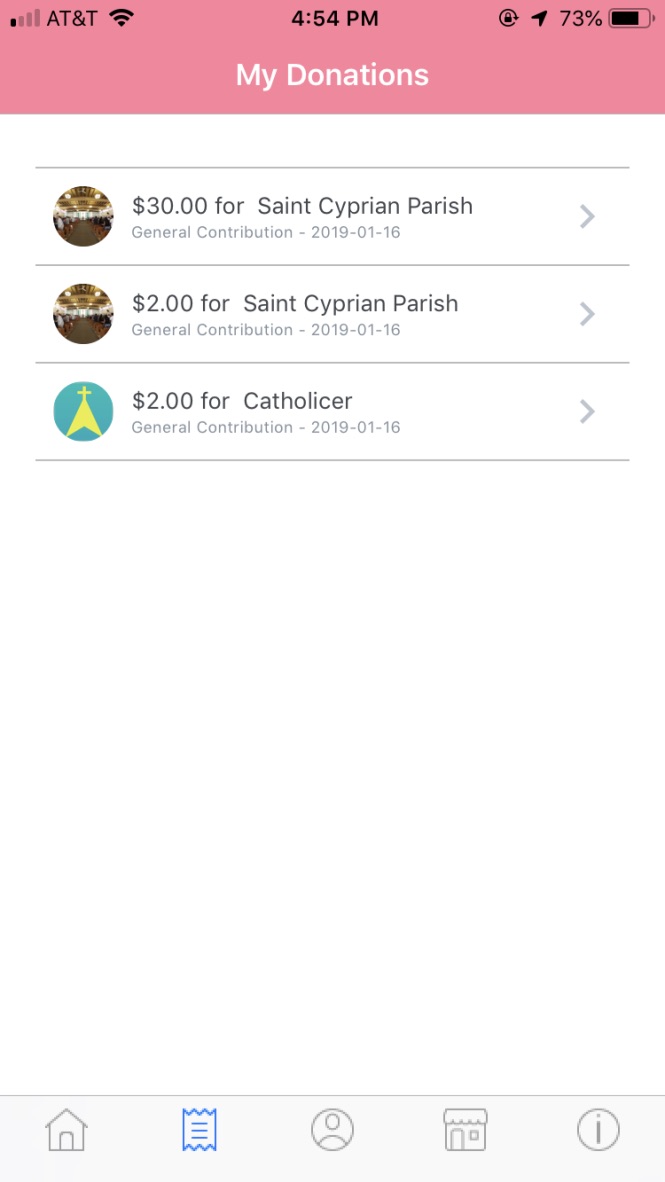 2. Tap a transaction to see its detail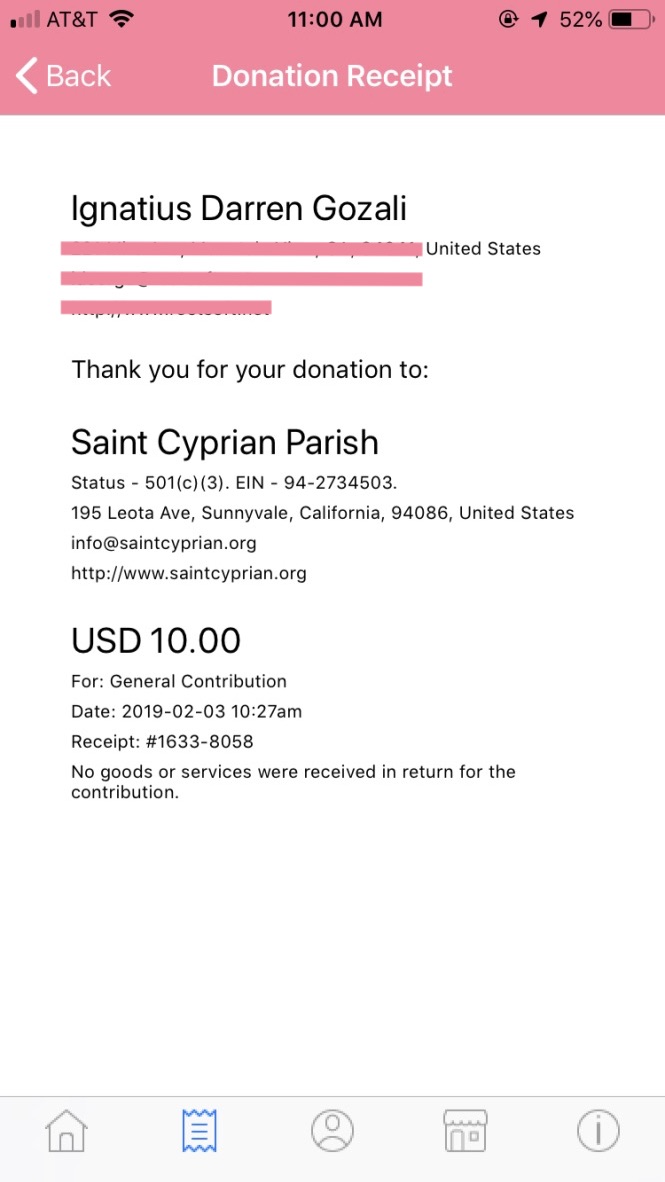 3. You will also receive an email receipt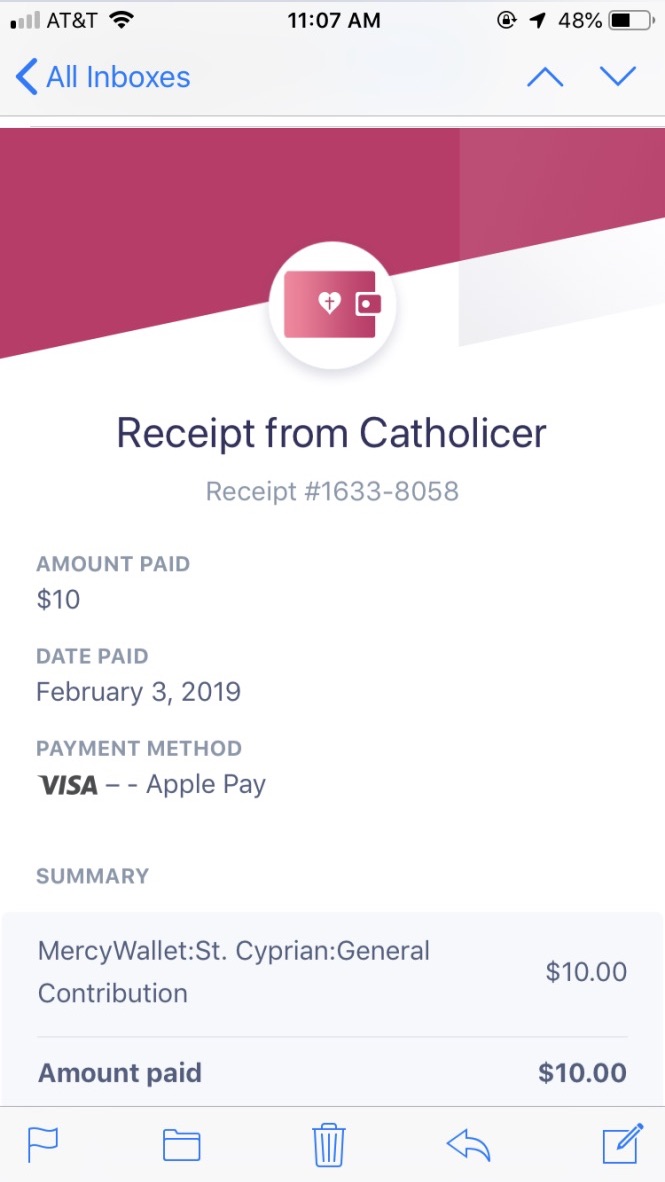 ---
Hosting a Raffle
1. (Raffle Host) Choose an organization you manage in your profile tab.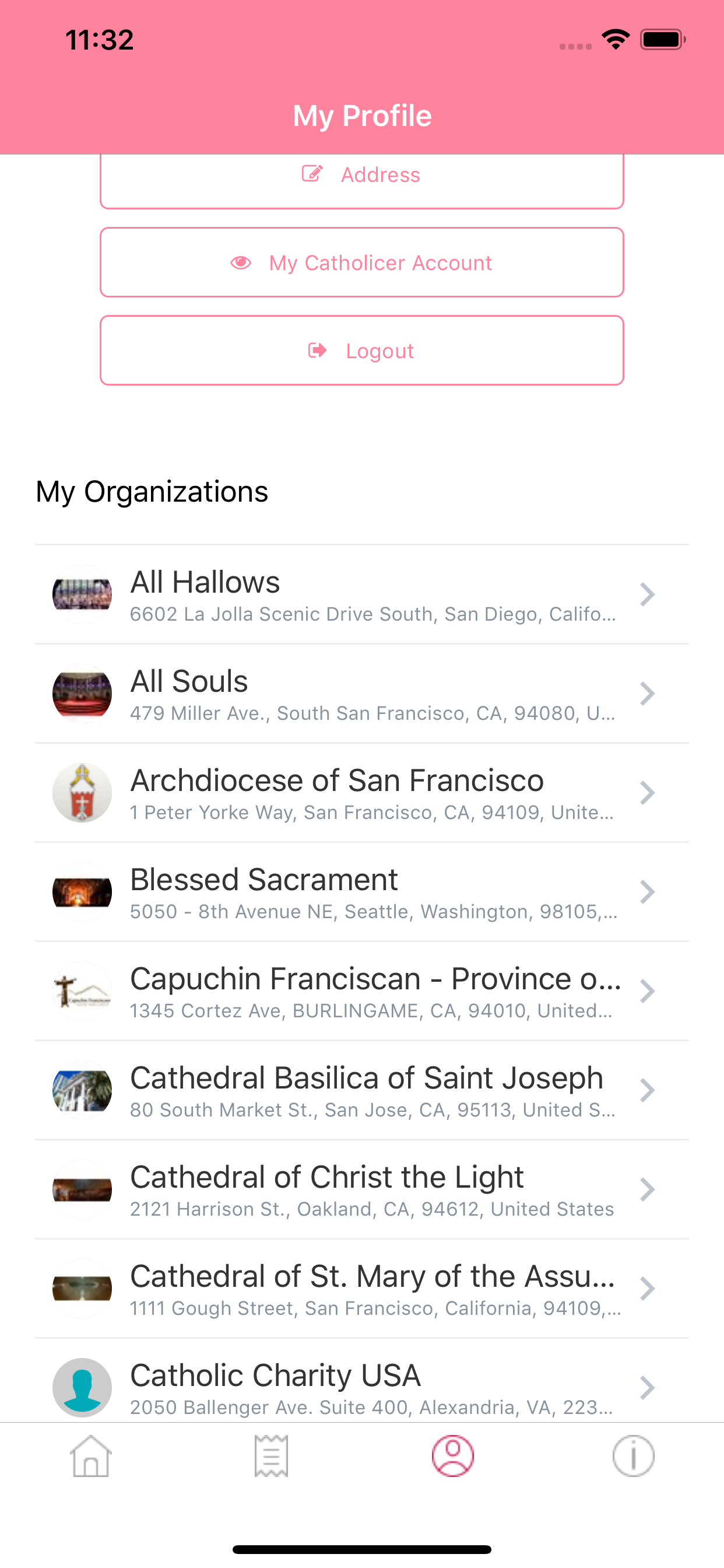 2. (Raffle Host) Tap the live raffle button and announce the raffle session.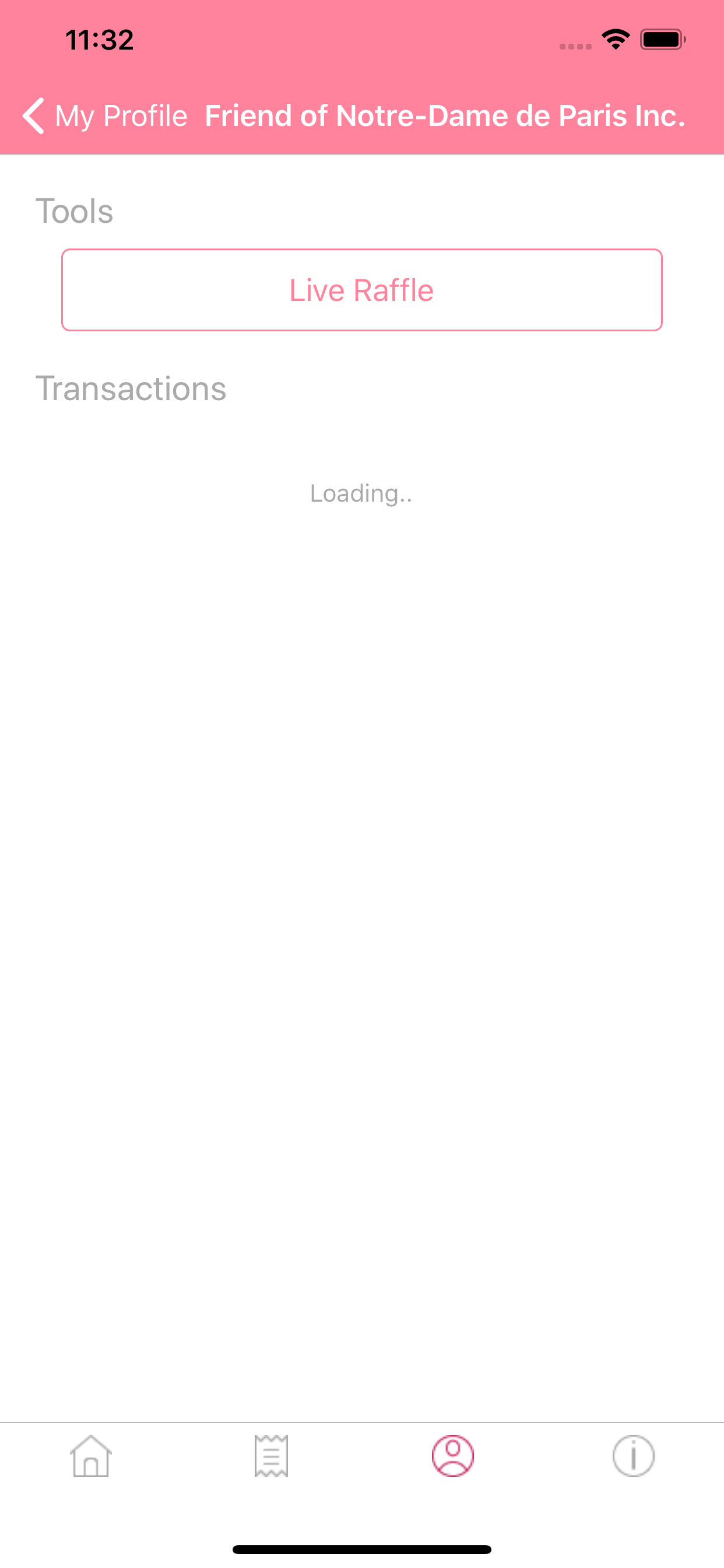 3. (Raffle Host) Wait until people join your session, and tap the shuffle button get the raffle winner, announce code to your crowd audiences.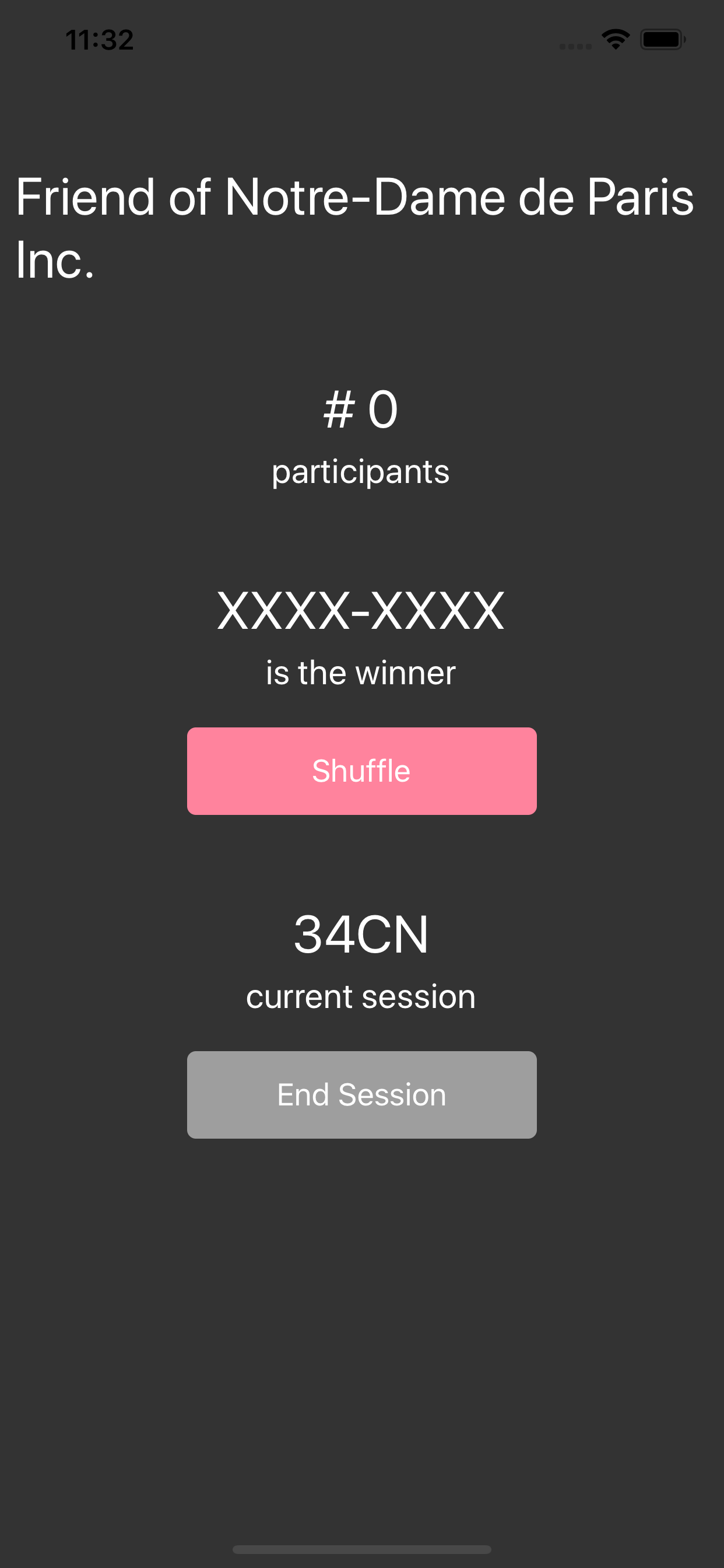 4. (Raffle Participant) In the donate page of organization that hosts the raffle, tap the gift icon on the right.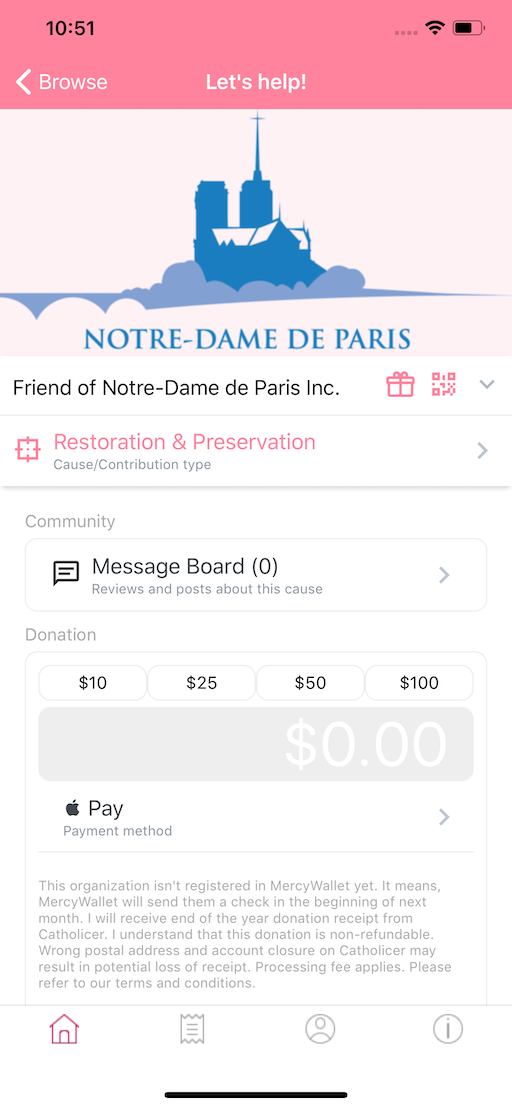 5. (Raffle Participant) Make sure your raffle session matches that of the host. Get your prize if the host calls for your code.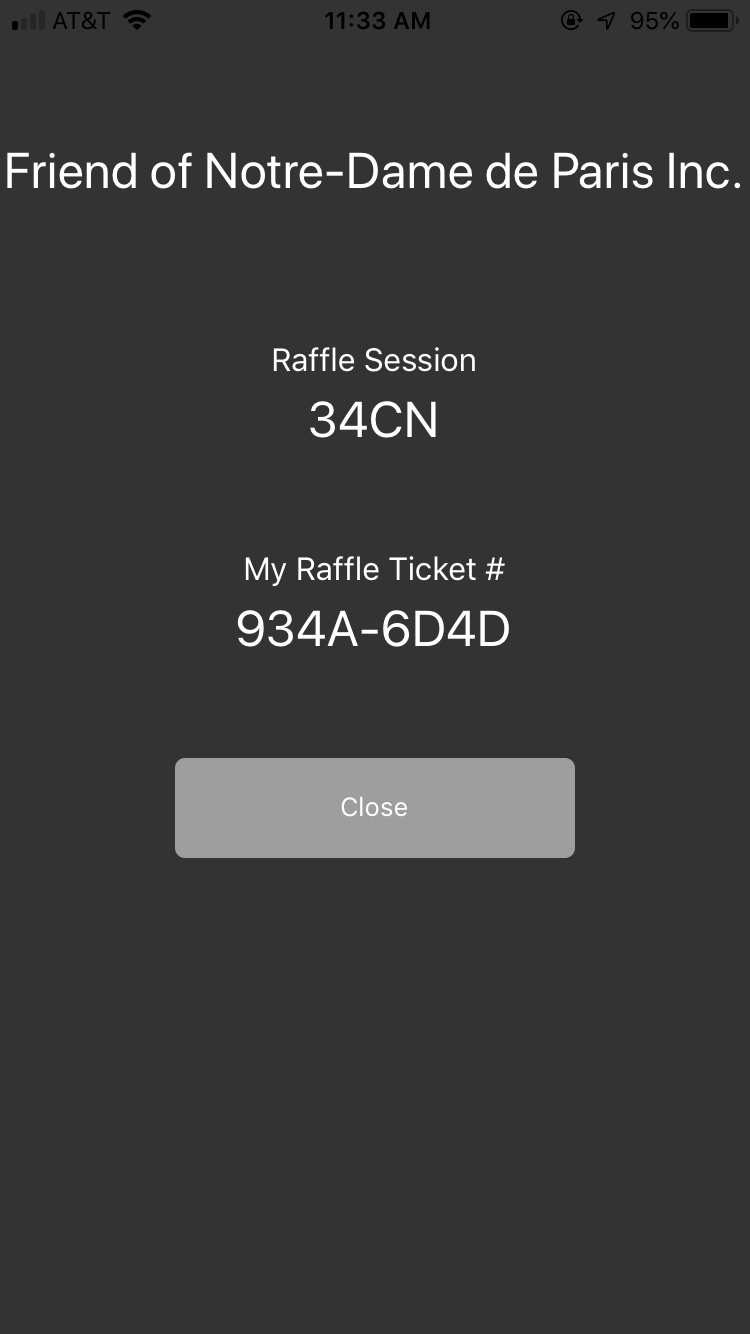 ---
OVERVIEW
MercyWallet enables you to help fundraising in a smarter and easier way. A donor can pledge funds that will be paid in equal amount or in a ratio to total donation amount that come from other users. This will transfer the power of giving from the donor to many other donors as they can now give with a bigger amount. Deterministic matching also creates an urgency of losing donation at the same time, which tend to successfully draw attention from potential donors.
EXAMPLE
You pledged $100 to match 50% of transactions within $20-$50 range in 7 days. The organization received $20-$50 donations that sum to $160 from other users and you got charged $80 at the end of the pledge, the organization received $240, before any fees. If the organization received $300, you'd be charged $100, because that is the pledge limit you set.
HOW TO
Follow the steps to make a donation, but choose `Match others` option in the donate page. Choose the matching percentage and the duration and tap the setup button. Matching Fund setup does not support Apple Pay and Google Pay, you can choose an existing creditcard on file or add a new one.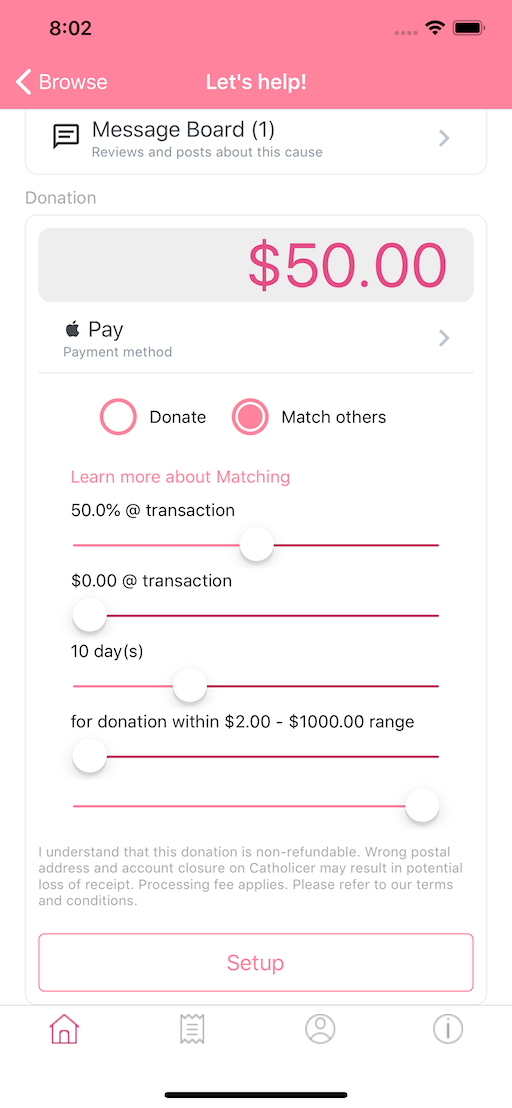 ---